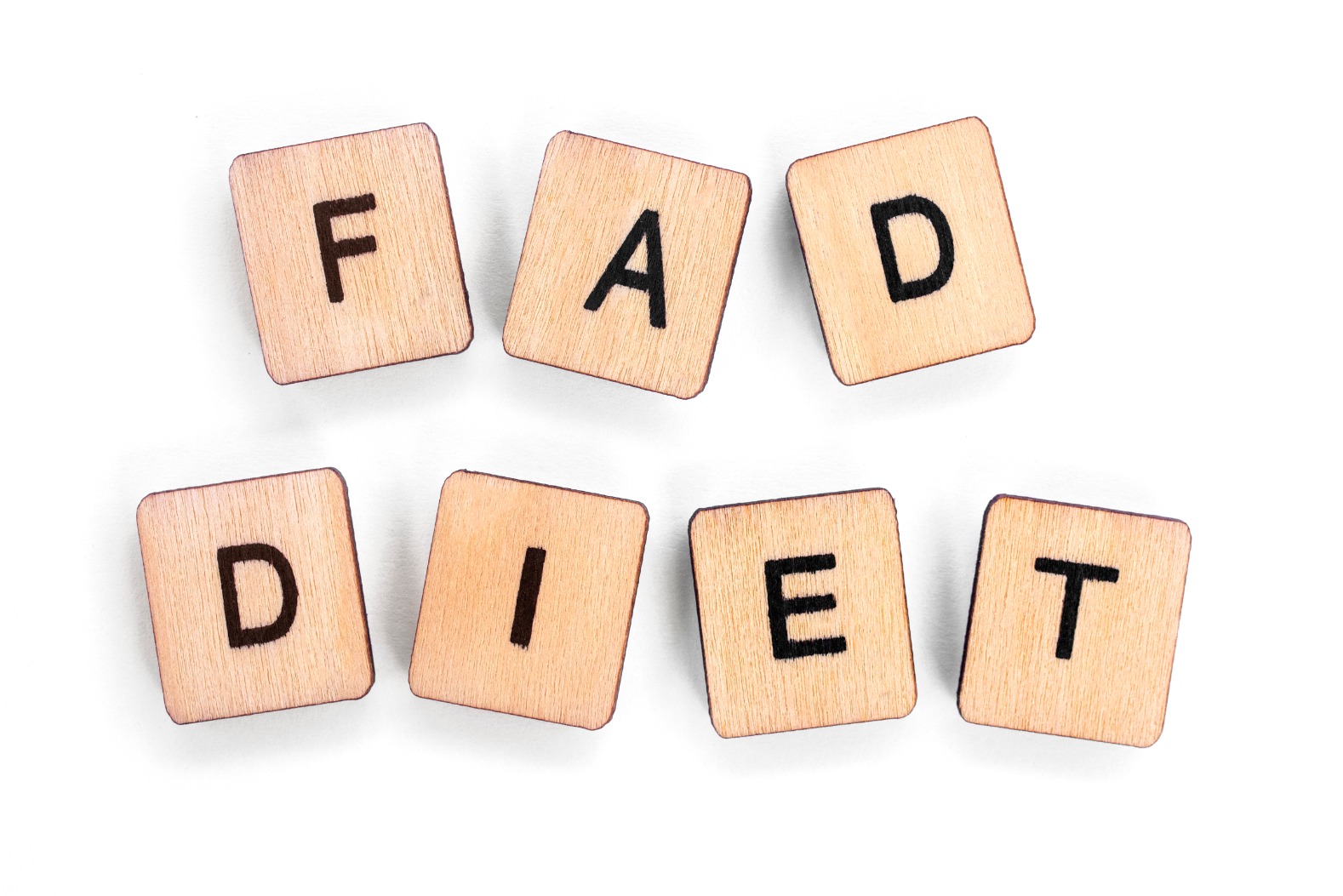 What are fad diets and how to spot them?
As a dietitian, I often get asked about the latest fad diets, whether it's the keto diet, the paleo diet, intermittent fasting, and everything else in between. People are often drawn to fad diets because they promise quick and easy weight loss, improved health, and a host of other benefits. But as a dietitian, if it sounds too good to be true then it is a fad diet, often hiding under the guise of a lifestyle and wellness approach to improve your health. In this article, I'll explain what fad diets are, why they're not the best choice, and what you should look for in a healthy eating plan.
What is a fad diet?
Fad diets are often promoted by doctors, fitness professionals, celebrities, magazines, and social media influencers with little or no nutrition training. They are the latest trending popular diets that generally gain a cult-like following promising quick and dramatic results for weight loss or other health problems. They're called 'fad' diets because they're typically popular for a short period of time and then fade away as people realize that the diet is not sustainable, fail and then jump aboard the next new fad that hits the market.
How do you spot a fad diet
If you know what you are looking for, a fad diet shares some, or all, of the following red flags that are an instant giveaway:
usually based on demonising (restricting or cutting out) specific food groups such as no grains or dairy
may include having specific combinations of foods or macros such as high protein low carb
promises a quick fix or fast dramatic weight loss results e.g. 'lose 5kg of stubborn menopausal belly fat in 6 weeks'
a one-size-fits all diet plan that is not personalised to your age, activity level, health conditions, family history or medications
uses buzz words or trendy concepts to make them sound more legitimate or appealing such as clean eating, Fast800, The Cookie Diet, the Carnivore Diet, The Cabbage Soup Diet
has rigid rules regarding food and eating e.g. type, timing, amount, calories, macros, raw vs cooked e.g. no carbs after lunch, Fast800 diet
promotes 'miracle' foods or ingredients or expensive supplements, powders or bars that are sold as part of the program
promotes detoxification or cleansing
makes exaggerated health claims about their benefits, such as curing diseases, changing metabolism, burning abdominal fat or solving all health problems
makes claims based on a single study without backing by solid science
includes personal testimonials with before and after photos often using a celebrity, scientist, or doctor
promises results with no exercise or change in lifestyle behaviours
sounds too good or too easy to be true
is impossible to sustain for the rest of your life
it is difficult to get more information on the specifics of the diet until you sign up and pay
The dieting and wellness industry is a multitrillion dollar global industry- a freight train delivering the next load of fad diets promising a new body, a new life and new you. Read Part 2 on the health risks of fad diets and why you should ditch them and what the alternative can be.
If you are unsure if the diet you are considering to start or have been following is a fad diet, one of our dietitians can help you. Reach out today to our Dietwise Care Coordinators today to get started by contacting us on- 08 9388 2423 Call button or reception@dietwise.net.au. You can even contact us through our website here. We are open 6 days per week for in-person and Telehealth appointments including both after-hours and Saturdays.
Accredited Practising Dietitian & Accredited Nutritionist
We're so glad you found us
Get In Touch
Reach out and tell us how we can help. We would love to hear from you.