Websites To HElp you
Eating Disorders
Support for people impacted by eating disorders and body image issues and those who support them. Helpline available 24/7.

NEDC provides resources and fact sheets for families and supports of people with lived experience of an eating disorder.



An interactive website to learn more about distressing eating and body image concerns and how to take the next steps towards seeking help and recovery.

An interactive tool to help guide and support parents who are concerned their child may be developing an unhealthy relationship with food, weight, or their body.

Websites To HElp you
Body Image & HAES®

Confident Body Confident Child
An evidence-based resource providing parenting strategies to promote positive body image, healthy eating and physical activity in kids aged 2 to 6 years.

Access to an Online Program for 13-25 yr olds to worry less about body, weight, shape, eating, and exercise and Media Smart – a program for use by teachers.

Led by Taryn Brumfitt, 2023 Australian of the Year to educate and inform young people, parents, teachers, and sporting coaches on all things body image.

Websites To HElp you
Mental Health
A portal to digital mental health apps, online programs, online forums and phone services and resources from trusted Australian mental health organisations.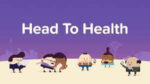 Websites To HElp you
Other
Phone or online counselling and referral service for LGBTIQA+ people for sexuality, identity, gender, bodies, feelings, or relationships. Call 1800 184 527.

Confidential support for people impacted by sexual assault, domestic or family violence and abuse. Accessibility for disabilities and non-English speaking people.  

Confidential, 24/7 telephone counselling, information, and referral service for anyone in metro or rural WA seeking help for themselves or someone else.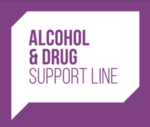 We're so glad you found us
Get In Touch
Reach out and tell us how we can help. We would love to hear from you.