Your patients are in safe hands
Dietwise is one of Perth's most prominent and experienced private nutrition clinics established in 1992 by Sonya Douglas. We accept referrals for paediatrics, adolescents, adults, and couples. We are totally flexible, delivering our services in person or using Telehealth to Perth metro, rural, remote, interstate or overseas.
We have a team of specialist Dietitians with extensive experience in supporting patients with eating disorders and are currently accepting referrals - Sonya Douglas, Caylah Batt, Eryn Richards and Cassie Iannello. They have all been awarded the status of a Credentialed Eating Disorder Clinician (CEDC) by ANZAED.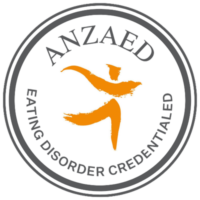 Our Dietitians are also registered providers under Medicare, private health funds, Department of Veterans Affairs (DVA), the Australian Defence Force and NDIS (self-managed and plan-managed).
Learn more about our full range of nutrition therapy services here.
What We Stand For
Our 5 values are at the heart of everything we do at Dietwise. If you share our values, you belong here.

Inclusion
We take a non-judgmental view of health and well-being. We work with individuals across the diagnostic spectrum and strive to embrace inclusivity and diversity in every aspect of the work that we do. Equal and respectful care is provided to all folks, regardless of age, weight, race, religion, ethnicity, socioeconomic status, physical ability/attributes, neurotype, sexual orientation, gender identity/expression and pronouns
Empowerment
We work in ways that celebrate strengths to help build confidence, reconnection and hope. We provide choices and deliver our care 'alongside our patients' rather than 'to our patients'. Our patients goals and strengths guide our care.

Compassion
We cultivate a safe and welcoming space full of compassion and connection to support, guide and hold space for patients to feel valued, nurtured, and nourished. We believe human connection brings our work to life.
Excellence
Our Dietitians are handpicked for their skills, knowledge, depth and breadth of experience and commitment to continued professional learning. They are all members of Dietitians Australia and have been awarded the APD credential- the quality guarantee of nutrition and dietetic expertise in Australia.

Collaboration
We believe the power of our work together lies within relationships with all members of the multidisciplinary healthcare team. To ensure care is coordinated and goals are aligned, we prioritise ongoing and timely communication at all time
We're so glad you found us
Get In Touch
Reach out and tell us how we can help. We would love to hear from you.